Lost in Frenchlation : Chanson Douce
Le 10 janvier 2020 de 20h00 à 23h00
Lost in Frenchlation présente le film Chanson Douce en version originale sous-titré en anglais.
☞ FILM: 'Chanson Douce' ('Lullaby') directed by Lucie Borteleau (100 mins)
☞ DATE & TIME: 10th of January🍷Drinks and snacks available from 8pm at the cinema bar included home-made mulled wine; screening at 9PM
☞ CINEMA: Cinéma Studio 28, 10 Rue Tholozé, 75018, Paris
☞ TICKETS: €9 full price; €7.50 for students and all other concessions. 🎟Tickets available AT THE DOOR ONLY.
☞ EXTRAS: Optional Amelie-themed walking tour through Montmartre at 6pm – tickets available here: https://www.weezevent.com/lost-in-frenchlation-x-cine-balade-present-montmartre-amelie-walking-tour-10
🎦DETAILS:
Adapted by the director from the eponymous novel, winner of the Goncourt prize in 2016, the film offers a true pedestal to Karin Viard who seizes with formidable mastery this role of a disturbed nanny whose mask of perfection gradually cracks. A bitter-sweet reflection on motherhood, marriage, love, and Parisian life in general which is set to echo the novel's elusively engrossing drama!
🎥THE MOVIE:
When mother of two children Myriam decides to go back to work despite her husband's initial reluctancy, the couple starts looking for a Nanny. After a very selective process, they finally find the perfect candidate, Louise, a poised 40-year old woman who is an instant hit with everyone. But as Louise makes herself indispensable to the family, she starts revealing her unsettling true self. – Plot
Besides the extraordinary performance from Karin Viard (who had acquired the rights of the novel herself, which shows just how well she knew that the role would fit her like a glove), sufficiently nuanced to elicit real empathy and a minimum of kindness towards a character who could easily be reduced to a pure psychopath, « Lullaby » plays the card of dramatic suspense to the point where it comes close to the horror film. – Cineuropa
Watch the trailer with English subtitles here:
THE PLAN:
The screening will take place at Cinéma Studio 28, the oldest in Paris, located in the beautiful and historic neighborhood of Montmartre. We'll be hosting cocktail hour (including mulled wine) at 8pm. At 9pm, the screening begins! Tickets available at the door only – please arrive early to avoid disappointment.
•☆OPTIONAL MONTMARTRE AMELIE WALKING TOUR☆
Lost in Frenchlation and Ciné-Balade have teamed up to bring you a walk through cinema history in Montmartre, from Saint-Vincent Street to the Basilica of the Sacred Heart. You will discover one of the most filmed districts of Paris where each director drew on the story of the hill and its artists. Amelie from Montmartre will be our common thread with other famous French or American movies as An American in Paris, A Monster in Paris, Woody Allen's films… The walk starts at 6pm and lasts for approximately 2 hours. ☞ LIMITED TICKETS:
https://www.weezevent.com/lost-in-frenchlation-x-cine-balade-present-montmartre-amelie-walking-tour-10
When a movie has a title like Perfect Nanny (US title) you can be pretty sure that the eponymous character will be anything but perfect…
Click here (https://www.facebook.com/events/445889079438970/) to see the Facebook Event.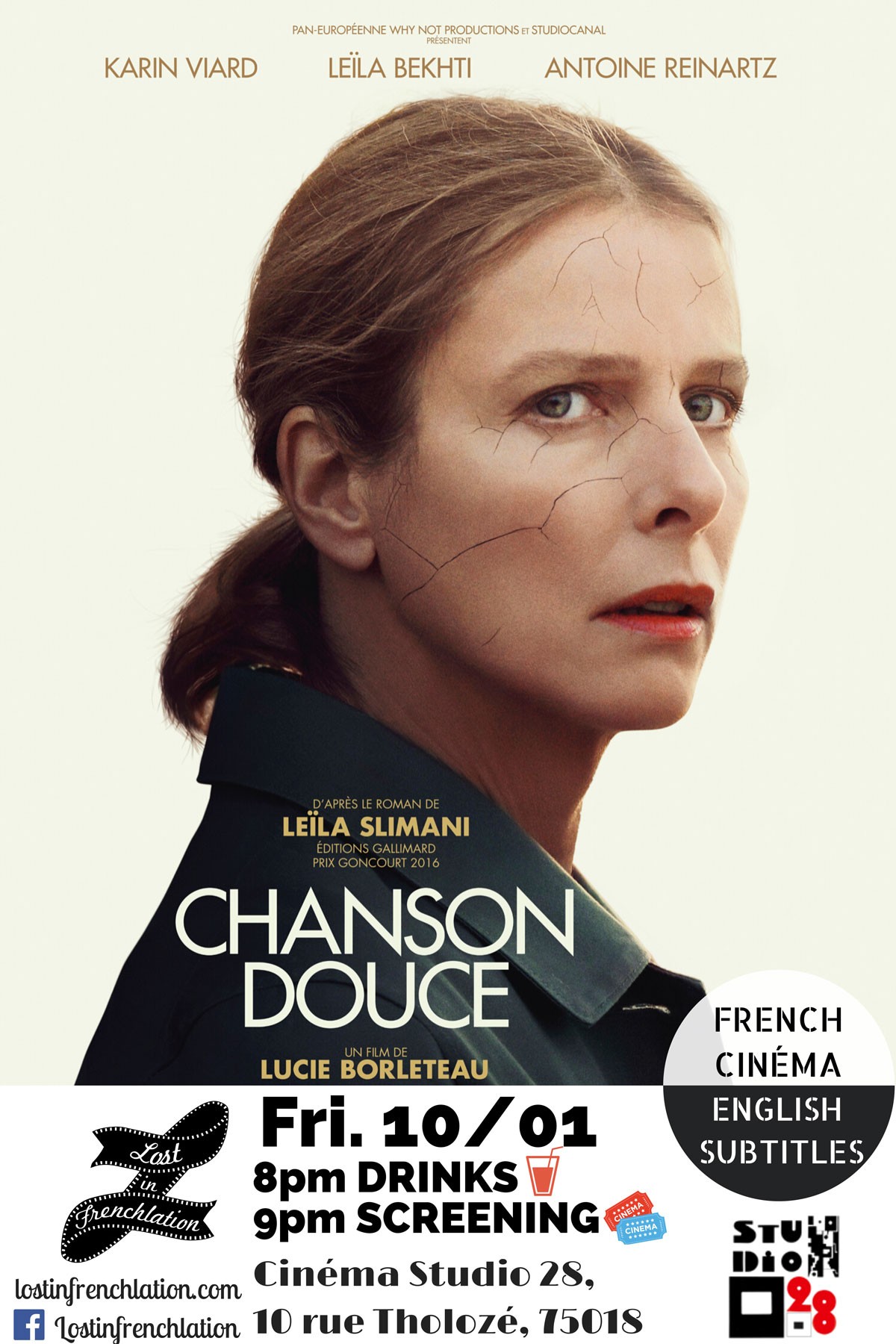 -
Publié le 3 janvier 2020 par&nbspCinéma Studio 28
Cinéma Studio 28
10 rue Tholozé
75018 Paris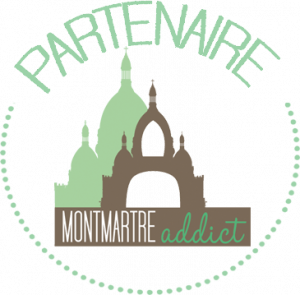 M° Abbesses ou Blanche
01 46 06 36 07
Ouvert aujourd'hui : 15:00 - 23:00

Cinéma Studio 28
10 rue Tholozé 75018, Paris
M° Abbesses ou Blanche