lost in frenchlation : celle que vous croyez
Le 05 avril 2019 de 20h00 à 23h00
Lost in Frenchlation présente le film de Safy Nebbou Celle Que Vous Croyez en version originale sous titré en anglais.
☞ FILM: Celle Que Vous Croyez (Who You Think I Am) directed by Safy Nebou (1h41min) with English subtitles
☞ DATE & TIME: Friday April 5th – 🍷Drinks and snacks available from 8pm at the cinema bar; Screening at 9pm.
☞ CINEMA: Cinéma Studio 28, 10 Rue Tholozé, 75018, Paris
☞ TICKETS: €9 full price; €7.50 for students and all other concessions. 🎟Tickets available AT THE DOOR ONLY.
☞ EXTRAS: Optional Amelie movie themed walking tour through Montmartre at 6pm : https://www.weezevent.com/lost-in-frenchlation-x-cine-balade-present-montmartre-amelie-walking-tour-2
🎦DETAILS:
A look into the modern dating scene in a social media driven world with a twist. "Who You Think I Am", is equal parts thrilling and funny, while making social commentary on issues such as catfishing and gender stereotypes and exploring the temptations and addictions behind technology. This film made its debut at the Berlin International Film Festival and Lost in Frenchlation brings it to you with English subtitles to Studio 28 on April 5th.
🎥THE MOVIE:
To spy on her lover Ludo, 50 year-old Claire Millaud creates a fake profile on social media and becomes Clara, a beautiful 24 year-old. Alex, Ludo's friend is instantly enamored. Claire, trapped by her avatar, falls madly in love with him. Although everything is played out in the virtual world, the feelings that blossom are quite real. A beguiling story where lies are entangled with reality. – Plot
This sly genre-blending picture, the sixth feature by the journeyman French director Safy Nebbou, turns out to be one of the more worthwhile of the festival. It's a deliciously rug-pulling affair…" – Hollywood Reporter
"Who You Think I Am" is a surprise package that plays its trump cards with shrugging insouciance, yielding giggles and gasps in equal measure, sometimes at once. – Variety
•THE PLAN:
The screening will take place at cinéma Studio 28 (the oldest cinema in Paris!), located in the beautiful area of Montmartre. We'll be hosting cocktail hour with snacks (home-made cocktail €4.00, or €6.00 with a packet of popcorn) at 8pm. At 9pm, the screening begins! Tickets available at the door only – please arrive early to avoid disappointment!
•☆OPTIONAL MONTMARTRE AMELIE WALKING TOUR☆
Lost in Frenchlation and Ciné-Balade have teamed up to bring you a walk through cinema history in Montmartre, from Saint-Vincent Street to the Basilica of the Sacred Heart. You will discover one of the most filmed districts of Paris where each director drew on the story of the hill and its artists. Amelie from Montmartre will be our common thread with other famous French or American movies as An American in Paris, A Monster in Paris, Woody Allen's films… The walk starts at 6pm and lasts for approximately 2 hours. ☞ LIMITED TICKETS: HERE.
Click HERE to see the Facebook event and let us know if you can make it! This will also enable us to provide you with any updates closer to the date.
Don't miss this exciting drama coming to Studio 28 on April 5th!
-
Publié le 1 avril 2019 par&nbspCinéma Studio 28
Cinéma Studio 28
10 rue Tholozé
75018 Paris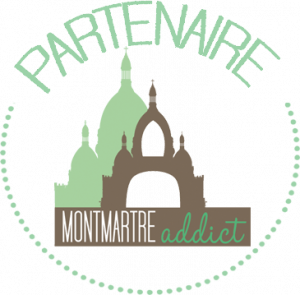 M° Abbesses ou Blanche
01 46 06 36 07
Ouvert aujourd'hui : 15:00 - 23:00

Cinéma Studio 28
10 rue Tholozé 75018, Paris
M° Abbesses ou Blanche