lost in frenchlation : douleur et gloire
Le 05 juillet 2019 à partir de 20h00
Lost in Frenchlation propose sa toute première projection d'un film international s/titré en anglais : Douleur et Gloire de Pedro Almodovar
🎦SUMMARY:
☞ FILM: 'Douleur et Gloire' (Pain and Glory) directed by Pedro Almodóvar (1h52min)
☞ DATE & TIME: 5th of July 🍷Drinks and snacks available from 8pm at the cinema bar; Screening at 9PM
☞ CINEMA: Cinéma Studio 28, 10 Rue Tholozé, 75018, Paris
☞ TICKETS: €9 full price; €7.50 for students and all other concessions. 🎟Tickets available AT THE DOOR ONLY.
EXTRAS: Optional Amelie-themed walking tour through Montmartre at 6pm – tickets available here: https://www.weezevent.com/lost-in-frenchlation-x-cine-balade-present-montmartre-amelie-walking-tour-5
🎦DETAILS:
Lost in Frenchlation is proud to present, 'Pain and Glory', the first international screening with English subtitles on July 5th, with the chance to explore Montmartre with our additional walking tour through the lens of 'Amelie' and Parisian cinema. From the mind of legendary Spanish auteur Pedro Almodóvar, comes his new, semi-autobiographical drama with frequent collaborators Penelope Cruz and Antonio Banderas.
🎥THE MOVIE:
'Pain and Glory' tells of a series of re-encounters experienced by Salvador Mallo, played by Antonio Banderas, a film director in his physical decline, some of them in the flesh, others remembered: his childhood in the 60s, when he emigrated with his parents to a village in Valencia in search of prosperity; his first desire; his first adult love in the Madrid of the 80s; the pain of the breakup of that love while it was still alive and intense and writing as the only therapy to forget the unforgettable; his early discovery of cinema; and the void, the infinite void that creates the incapacity for him to keep on making films. 'Pain and Glory' talks about creation, about the difficulty of separating it from one's own life and about the passions that give it meaning and hope. In recovering his past, Salvador finds the urgent need to recount it, and in that need he also finds his salvation. – Plot
"The director delivers another sensuous and deeply personal gem as Antonio Banderas's ageing filmmaker faces up to death." – The Guardian
"Antonio Banderas excels as a version of the Spanish auteur in what may be the closest he comes to crafting a memoir in the medium he knows best." – Variety
Watch the trailer here:
https://www.youtube.com/watch?v=rQaycqyjLFw
THE PLAN:
The screening will take place at Cinéma Studio 28, the oldest in Paris, located in the beautiful and historic neighborhood of Montmartre. We'll be hosting cocktail hour with snacks at 8pm. At 9pm, the screening begins! Tickets available at the door only – make sure you arrive early to secure a seat!
•☆OPTIONAL MONTMARTRE AMELIE WALKING TOUR☆
Lost in Frenchlation and Ciné-Balade have teamed up to bring you a walk through cinema history in Montmartre, from Saint-Vincent Street to the Basilica of the Sacred Heart. You will discover one of the most filmed districts of Paris where each director drew on the story of the hill and its artists. Amelie from Montmartre will be our common thread with other famous French or American movies as An American in Paris, A Monster in Paris, Woody Allen's films… The walk starts at 6pm and lasts for approximately 2 hours. ☞ LIMITED TICKETS:
https://www.weezevent.com/lost-in-frenchlation-x-cine-balade-present-montmartre-amelie-walking-tour-5
Almodovar's new feature is a cinematic tour de force you won't want to miss!
Click here (https://www.facebook.com/events/780446992356319/) to see the Facebook Event.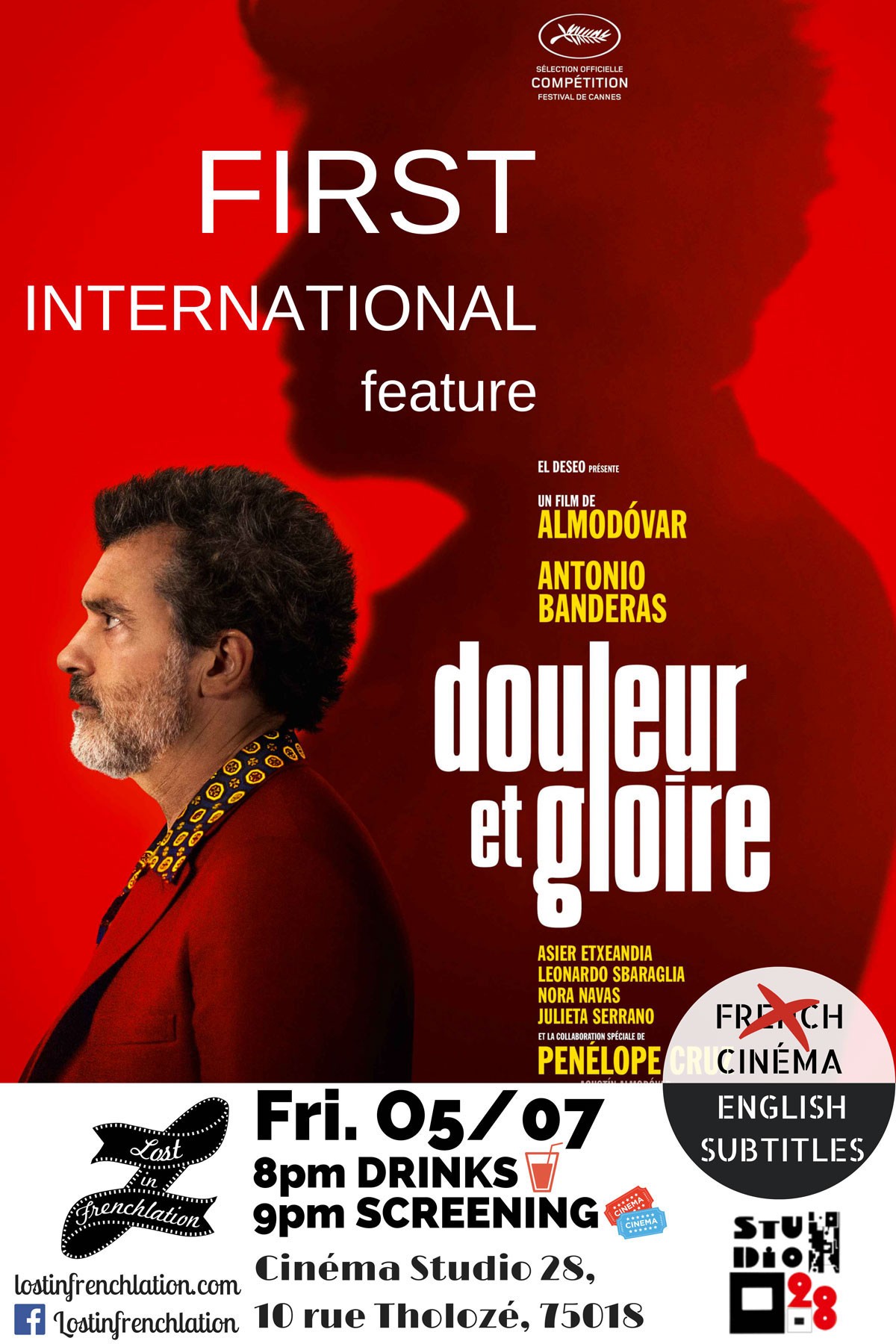 -
Publié le 28 juin 2019 par&nbspCinéma Studio 28
Cinéma Studio 28
10 rue Tholozé
75018 Paris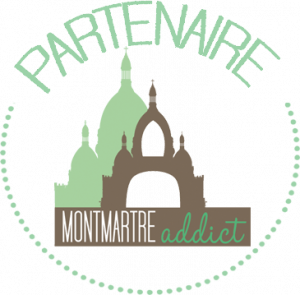 M° Abbesses ou Blanche
01 46 06 36 07
Ouvert aujourd'hui : 15:00 - 23:00

Cinéma Studio 28
10 rue Tholozé 75018, Paris
M° Abbesses ou Blanche