Lost in Frenchlation : Hors Normes
Le 06 décembre 2019 de 20h00 à 23h00
Lost in Frenchlation présente Hors Normes en version originale sous-titré en anglais.
🎂🎈LOST IN FRENCHLATION 4 YEAR ANNIVERSARY 🎈🎂
Special raffle with movie-themed gifts to win – with all money raised going to « Le Silence des Justes », the association featured in the film!
🎦SUMMARY:
☞ FILM: 'Hors Normes' ('The Specials') directed by Eric Toledano & Olivier Nakache (110 mins)
☞ DATE & TIME: 6th of December. Mulled wine & other drinks and snacks available from 8PM at the cinema bar; screening at 9PM. Raffle tickets available from 8PM to 9PM.
☞ CINEMA: Cinéma Studio 28, 10 Rue Tholozé, 75018, Paris
☞ TICKETS: €9 full price; €7.50 for students and all other concessions. 🎟Tickets available AT THE DOOR ONLY. PLEASE ARRIVE AS EARLY AS POSSIBLE TO AVOID DISAPPOINTMENT AS THIS EVENT IS LIKELY TO SELL OUT.
🎦DETAILS:
We are extremely excited to be kicking off our 4th anniversary with the latest feature from French filmmaking duo Eric Toledano and Olivier Nakache ('Intouchables'), which closed this year's Cannes Film Festival. 'Hors Normes' features Vincent Cassel and Reda Kateb in the lead alongside a cast of nonprofessional actors in the world of autistic teens and social workers. Don't miss our special raffle from 8PM with many gifts to win, all collected donations will be going to the association featured in the film, « Le Silence des Justes. »
🎥THE MOVIE:
For twenty years, Bruno and Malik have lived in a different world: the world of autistic children and teens. In charge of two separate nonprofit organizations (The Hatch &The Shelter), they train young people from underprivileged areas to be caregivers for extreme cases that have been refused by all other institutions. It's an exceptional partnership, outside of traditional settings, for some quite extraordinary characters. – Plot
"As usual, the two filmmakers go all out with their love of humanity, their belief in the life of the group, and humor as the first and ultimate defence in human relationships." – SG French Film Festival
Watch an extract with English subtitles here:
https://youtu.be/ngy-Z82QO7c
THE PLAN:
The screening will take place at Cinéma Studio 28, the oldest in Paris, located in the beautiful and historic neighborhood of Montmartre. We'll be hosting a cocktail hour and a special raffle at 8pm. Raffle prizes include tickets to Lost in Frenchlation screenings, a VOD subscription to Cinetek, and a special gift from the directors of the film. The money collected will be donated to « Le Silence des Justes », an association focused on helping individuals with autism and their families. At 9pm, the screening begins! Tickets available at the door only – please arrive early to avoid disappointment.
•☆OPTIONAL MONTMARTRE AMELIE WALKING TOUR☆
Lost in Frenchlation and Ciné-Balade have teamed up to bring you a walk through cinema history in Montmartre, from Saint-Vincent Street to the Basilica of the Sacred Heart. You will discover one of the most filmed districts of Paris where each director drew on the story of the hill and its artists. Amelie from Montmartre will be our common thread with other famous French or American movies as An American in Paris, A Monster in Paris, Woody Allen's films… The walk starts at 6pm and lasts for approximately 2 hours. ☞ LIMITED TICKETS:
https://www.weezevent.com/lost-in-frenchlation-x-cine-balade-present-montmartre-amelie-walking-tour-9
Come and celebrate Lost in Frenchlation 4th anniversary with « The Specials », and for a chance to win one of our special gifts!
-
Publié le 2 décembre 2019 par&nbspCinéma Studio 28
Cinéma Studio 28
10 rue Tholozé
75018 Paris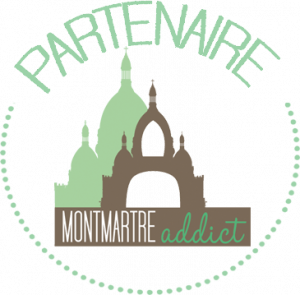 M° Abbesses ou Blanche
01 46 06 36 07
Ouvert aujourd'hui : 15:00 - 23:00

Cinéma Studio 28
10 rue Tholozé 75018, Paris
M° Abbesses ou Blanche