lost in frenchlation : l'auberge espagnole
Le 06 septembre 2019 à partir de 21h00
Pour la rentrée, Lost In Frenchlation propose l'incontournable film de Cédric Klapisch L'Auberge Espagnole, dont une scène se déroule d'ailleurs à Montmartre rue d'Orchampt !
🎦SUMMARY:
☞ FILM: 'L'Auberge Espagnole' ('Pot Luck') directed by Cédric Klapisch (2h02min, 2003)
☞ DATE & TIME: 6th of September – Drinks from 8PM; Screening at 9PM
☞ CINEMA: Cinéma Studio 28, 10 Rue Tholozé, 75018, Paris
☞ TICKETS: €9 full price; €7.50 for students and all other concessions. 🎟Tickets available AT THE DOOR ONLY.
EXTRAS: Optional Amelie-themed walking tour through Montmartre at 6pm – tickets available ONLINE ONLY here: https://www.weezevent.com/lost-in-frenchlation-x-cine-balade-present-montmartre-amelie-walking-tour-6
🎦DETAILS:
Lost in Frenchlation is thrilled to present 'L'Auberge Espagnole' – the cult French comedy which follows the well-trodden journey of a young man embarking on the European « Erasmus » student exchange programme, highlighting the trials, tribulations and unforgettable experiences of moving to a new city. This film is something which all of the Lost in Frenchlation community can relate to – don't miss it!
🎥THE MOVIE:
A strait-laced French student moves into an apartment in Barcelona with a cast of six other characters from all over Europe. Together, they speak the international language of love and friendship. – Plot
"The Spanish Apartment is a dazzling whirl of spontaneity: a warm and funny glimpse of life after take-off." – Urban Cinefile
Watch the trailer with English subtitles here:
https://youtu.be/UTp6niKp4n0
THE PLAN:
The screening will take place at Cinéma Studio 28, the oldest in Paris, located in the beautiful and historic neighborhood of Montmartre. Drinks at 8pm – At 9pm, the screening begins! Tickets available at the door only – make sure you arrive early to secure a seat.
•☆OPTIONAL MONTMARTRE AMELIE WALKING TOUR☆
Lost in Frenchlation and Ciné-Balade have teamed up to bring you a walk through cinema history in Montmartre, from Saint-Vincent Street to the Basilica of the Sacred Heart. You will discover one of the most filmed districts of Paris where each director drew on the story of the hill and its artists. Amelie from Montmartre will be our common thread with other famous French or American movies as An American in Paris, A Monster in Paris, Woody Allen's films… The walk starts at 6pm and lasts for approximately 2 hours. ☞ LIMITED TICKETS AVAILABLE ONLINE ONLY:
https://www.weezevent.com/lost-in-frenchlation-x-cine-balade-present-montmartre-amelie-walking-tour-6
Nominated for several French César awards including Best Film, Best Director, Best Screenplay and Best Supporting Actress, don't miss « L'Auberge Espagnole » with English subtitles on September 6th!
Click here (https://www.facebook.com/events/2309172895784874/) to see the Facebook Event.
-
Publié le 19 août 2019 par&nbspCinéma Studio 28
Cinéma Studio 28
10 rue Tholozé
75018 Paris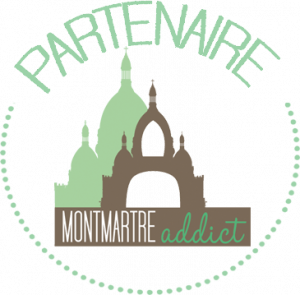 M° Abbesses ou Blanche
01 46 06 36 07
Ouvert aujourd'hui : 15:00 - 23:00

Cinéma Studio 28
10 rue Tholozé 75018, Paris
M° Abbesses ou Blanche