Lost in Frenchlation : l'une chante l'autre pas
Le 06 mars 2020 à partir de 21h00
A l'occasion de la journée internationale du droit des femmes, Lost In Frenchlation présente le film d'Agnès Varda L'Une Chante, L'Autre Pas, en version française sous-titré en anglais.
🎦SUMMARY:
☞ FILM: 'L'Une Chante, L'Autre Pas' (« One Sings, the Other Doesn't ») directed by Agnès Varda (120 mins, 1977)
☞ DATE & TIME: Friday 6th of March🍷Drinks and snacks available from 8pm at the cinema bar; screening at 9PM
☞ CINEMA: Cinéma Studio 28, 10 Rue Tholozé, 75018, Paris
☞ TICKETS: €9 full price; €7.50 for students and all other concessions. 🎟Tickets available AT THE DOOR ONLY.
☞ EXTRAS: Optional Movie Tour at 6pm. Tickets available ONLINE ONLY.
🎦DETAILS:
By intertwining the destinies of Pauline and Suzanne, two women brought together by a personal crisis, Agnès Varda paints a lively portrait not just of an era, but also of a burgeoning movement that remains uncomfortably relevant in the present day. Tackling abortion, sexual freedom, education and women's friendship, Varda follows her two protagonists in the early 1970s in Paris in this trenchant manifesto-cum-fairy-tale French musical.
🎥THE MOVIE:
The lives of Pomme, an aspiring singer, and Suzanne, a struggling mother, as they search for their own identity in 1970s France. – Plot
« An optimistic celebration of women and their ongoing liberation, the film remains moving, inspirational, and perhaps a shade too relevant. » Slant Magazine
« The movie's audacious irreverence and playful, musical form feel as fresh as ever, as does its call to women to embrace unfettered self-expression by any unconventional means. » Village Voice
THE PLAN:
The screening will take place at Cinéma Studio 28, the oldest in Paris, located in the beautiful and historic neighborhood of Montmartre. We'll be hosting cocktail hour (including mulled wine) at 8pm. At 9pm, the screening begins! Tickets available at the door only – please arrive early to avoid disappointment.
☆OPTIONAL MOVIE TOUR☆
On International Women's Day weekend, Lost in Frenchlation and Ciné-Balade will team together to celebrate one of the greatest French directors, "the grandmother of New Wave", Agnès Varda. Through the streets of Montparnasse, Denfert and Vavin, we will travel to the filming locations of her feminist films. Being a local for more than 60 years, Varda likes to say that by understanding the people, we better understand the place, and by understanding the place, we can better understand the people. Let's go to the discovery of Agnès by viewing film clips in an open-air setting! The walk starts at 6pm and lasts for approximately 2hours. ☞ LIMITED TICKETS: https://www.weezevent.com/lost-in-frenchlation-x-cine-balade-present-agnes-varda-movie-tour-2
Click HERE to see the Facebook event and let us know if you can make it! This will also enable us to provide you with any updates closer to the date.
A buoyant hymn to sisterly solidarity rooted in the hard-won victories of a generation of women, One Sings, the Other Doesn't is one of Agnès Varda's warmest and most politically trenchant films, a feminist musical for the ages.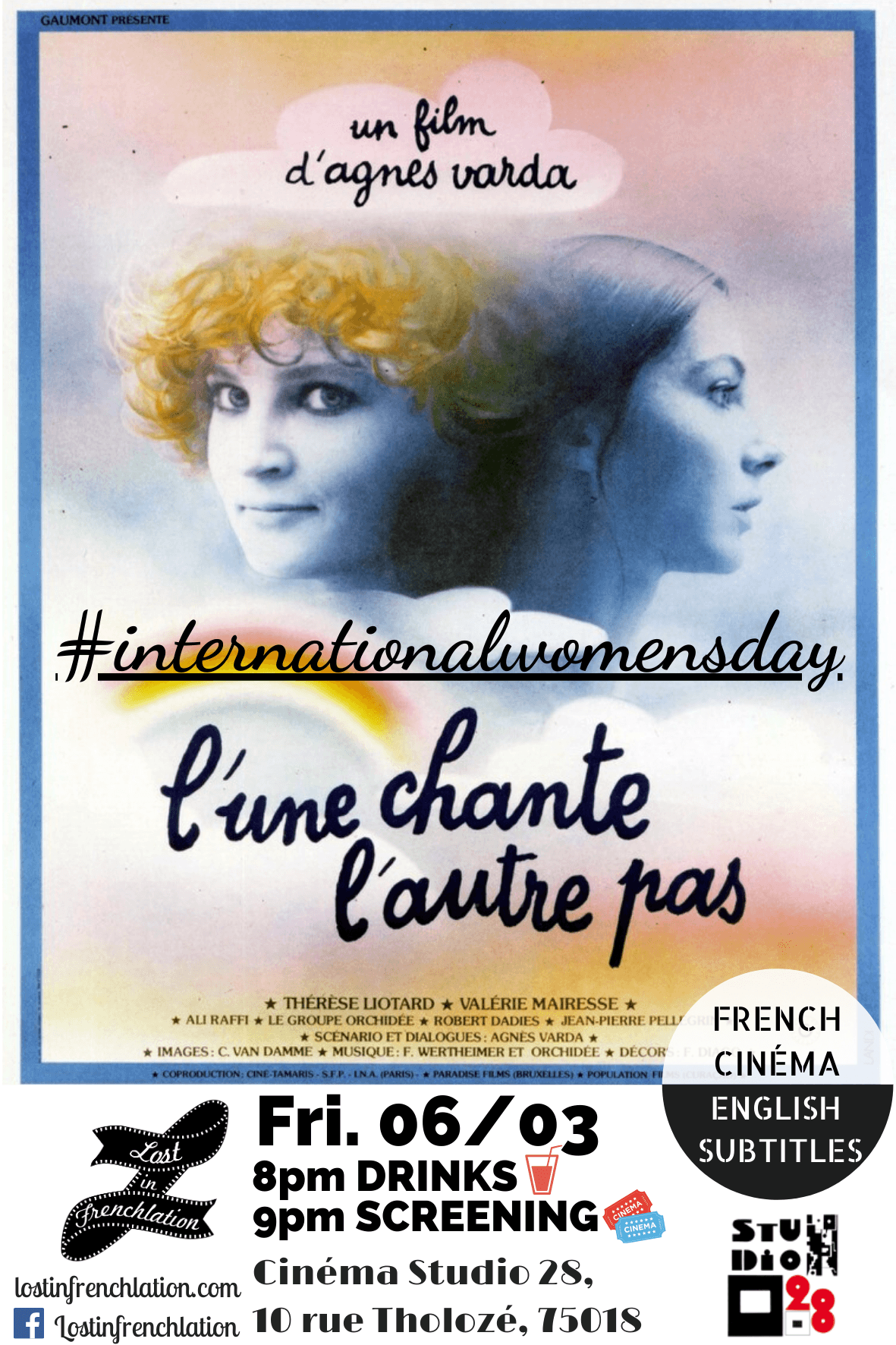 -
Publié le 2 mars 2020 par&nbspCinéma Studio 28
Cinéma Studio 28
10 rue Tholozé
75018 Paris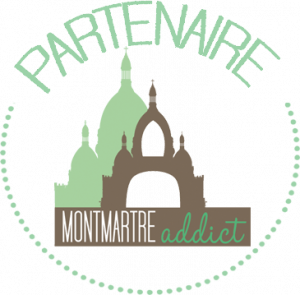 M° Abbesses ou Blanche
01 46 06 36 07
Ouvert aujourd'hui : 15:00 - 23:00

Cinéma Studio 28
10 rue Tholozé 75018, Paris
M° Abbesses ou Blanche