Lost in frenchlation : mon inconnue
Le 03 mai 2019 à partir de 20h00
Lost in Frenchlation présente le film de Hudo Gélin Mon Inconnue en version originale sous titré en anglais.
☞ FILM: Mon Inconnue (Love at Second Sight) directed by Hugo Gélin (1h57min)
☞ DATE & TIME: Friday 3 May – 🍷Drinks and snacks available from 8pm at the cinema bar; Screening at 9pm.
☞ CINEMA: Cinéma Studio 28, 10 Rue Tholozé, 75018, Paris
☞ TICKETS: €9 full price; €7.50 for students and all other concessions. 🎟Tickets available AT THE DOOR ONLY.
☞ EXTRAS: Optional Amelie movie themed walking tour through Montmartre at 6pm. 🎟Tickets available ONLINE HERE.
🎦DETAILS:
Set in a parallel universe, Mon Inconnue dives into the meaning of love and modern relationships in a unique, yet exciting context. The film explores the 10 year relationship of Raphael and Olivia that is met with the unconventional challenge of falling in love twice. Newly released, Lost in Frenchlation brings this French romantic comedy to you with English subtitles on May 3rd in the heart of Montmartre!
🎥THE MOVIE:
When Raphael first met Olivia in high school, it was love at first sight. After 10 years of happy marriage and a thriving career as a bestselling author, Raphael has it all – or so he thinks. After a huge argument between the couple, Raphael wakes up in parallel life as an unmarried, ping pong playing, middle-school teacher who's been glued to his childhood best friend for a little too long. Realizing Olivia was his everything, he must go above and beyond to win back the love of his life – who in this world has absolutely no idea who he is. – Plot
"Love at Second Sight" is also a movie created in 2019. It's a genre blender, a romantic drama but with sci-fi sequences, comedic scenes, and musical interludes." – Variety
"It's a clever and funny ride backed by a strong cast." – The Hollywood Reporter
•THE PLAN:
The screening will take place at cinéma Studio 28 (the oldest cinema in Paris and home to Amelie!), located in the beautiful area of Montmartre. We'll be hosting cocktail hour with snacks at 8pm. At 9pm, the screening begins! Tickets available at the door only – please arrive early to avoid disappointment.
•☆OPTIONAL MONTMARTRE AMELIE WALKING TOUR☆
Lost in Frenchlation and Ciné-Balade have teamed up to bring you a walk through cinema history in Montmartre, from Saint-Vincent Street to the Basilica of the Sacred Heart. You will discover one of the most filmed districts of Paris where each director drew on the story of the hill and its artists. Amelie from Montmartre will be our common thread with other famous French or American movies as An American in Paris, A Monster in Paris, Woody Allen's films… The walk starts at 6pm and lasts for approximately 2 hours. ☞ LIMITED TICKETS: https://www.weezevent.com/lost-in-frenchlation-x-cine-balade-present-montmartre-amelie-walking-tour-3
Click HERE to see the Facebook event and let us know if you can make it! This will also enable us to provide you with any updates closer to the date.
Don't miss this exciting romcom coming to Studio 28 on May 3rd!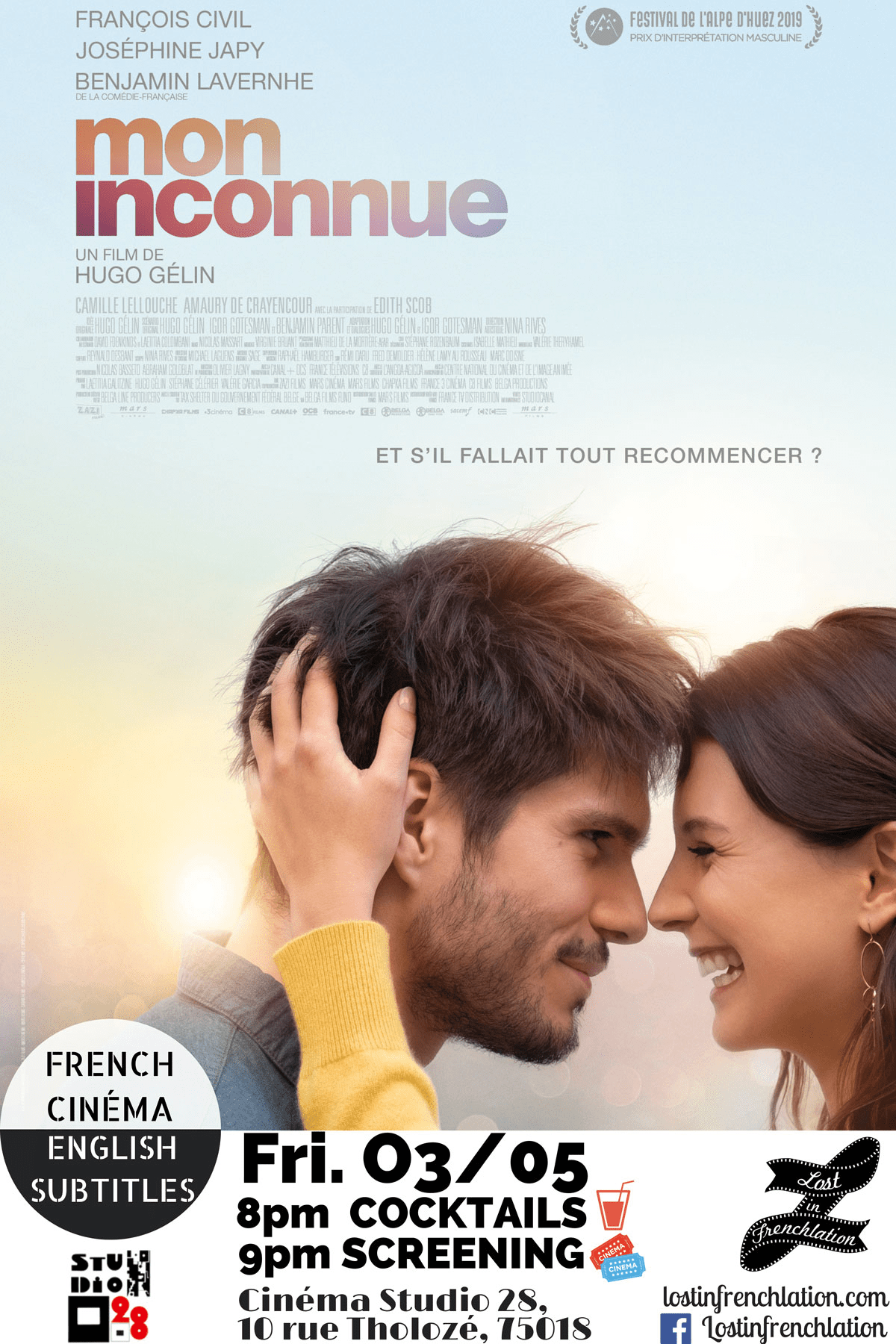 -
Publié le 29 avril 2019 par&nbspCinéma Studio 28
Cinéma Studio 28
10 rue Tholozé
75018 Paris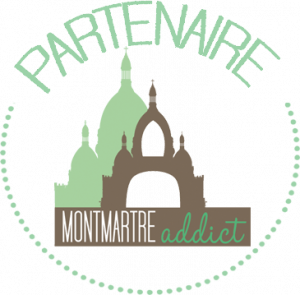 M° Abbesses ou Blanche
01 46 06 36 07
Ouvert aujourd'hui : 15:00 - 23:00

Cinéma Studio 28
10 rue Tholozé 75018, Paris
M° Abbesses ou Blanche