lost in frenchlation : nous finirons ensemble
Le 07 juin 2019 à partir de 20h00
Lost in Frenchlation présente Nous Finirons Ensemble de Guillaume Canet en VF sous-titré en anglais.
☞ FILM: 'Nous Finirons Ensemble' (Little White Lies 2) directed by Guillaume Canet (2h15min)
☞ DATE & TIME: 7th of June 🍷Drinks and snacks available from 8pm at the cinema bar; Screening at 9PM
☞ CINEMA: Cinéma Studio 28, 10 Rue Tholozé, 75018, Paris
☞ TICKETS: €9 full price; €7.50 for students and all other concessions. 🎟Tickets available AT THE DOOR ONLY.
EXTRAS: Optional Amelie-themed walking tour through Montmartre at 6pm – tickets available here: https://www.weezevent.com/lost-in-frenchlation-x-cine-balade-present-montmartre-amelie-walking-tour-4
🎦DETAILS:
Continuing the story introduced in Guillaume Canet's 2010 hit, 'Little White Lies,' Academy Award-winner Marion Cotillard leads the fabulous ensemble once again in the sparkling sequel to his powerful generational drama-comedy. At the same time funny and heart-wrenching, 'Nous Finirons Ensemble' explores the hard questions of life and the meaning of friendship in tough times. Lost In Frenchlation presents 'Nous Finirons Ensemble' with English subtitles on June 7th, with the chance to explore Montmartre with our additional walking tour through the lens of 'Amelie' and Parisian cinema.
🎥THE MOVIE:
Preoccupied and on the verge of depression, Max takes off for a long weekend alone in his house at Cap Ferret, on France's Atlantic coast. Eric, Marie, Vincent, Isabelle, Antoine, and the kids hatch a plan to spring a surprise birthday party for him there, the day after he arrives. It's an opportunity to catch up after drifting apart over time and life's ups and downs. When the children have grown, couples have parted, daily lives have diverged, and everybody keeps telling their little white lies, what remains of friendship?- Plot
"This is the rare sequel that works just as well as a stand-alone item." – The Hollywood Reporter
Watch the trailer here:
https://www.youtube.com/watch?v=RjfF0V5blEE
THE PLAN:
The screening will take place at Cinéma Studio 28, the oldest in Paris, located in the beautiful and historic neighborhood of Montmartre. We'll be hosting cocktail hour with snacks at 8pm. At 9pm, the screening begins! Tickets available at the door only – please arrive early to avoid disappointment.
•☆OPTIONAL MONTMARTRE AMELIE WALKING TOUR☆
Lost in Frenchlation and Ciné-Balade have teamed up to bring you a walk through cinema history in Montmartre, from Saint-Vincent Street to the Basilica of the Sacred Heart. You will discover one of the most filmed districts of Paris where each director drew on the story of the hill and its artists. Amelie from Montmartre will be our common thread with other famous French or American movies as An American in Paris, A Monster in Paris, Woody Allen's films… The walk starts at 6pm and lasts for approximately 2 hours. ☞ LIMITED TICKETS:
https://www.weezevent.com/lost-in-frenchlation-x-cine-balade-present-montmartre-amelie-walking-tour-4
If you'd like to catch up on the first in the series, you can find Little White Lies on Amazon (https://www.amazon.com/Little-White-Lies-François-Cluzet/dp/B00BB1VM8Q/) and iTunes (https://itunes.apple.com/us/movie/little-white-lies/id595632583)
Join us for a night of laughter and French drama with 'Nous Finirons Ensemble!'
Click here (https://www.facebook.com/events/815402488830965/) to see the Facebook Event. By clicking on « going », you allow us to foresee the audience to be expected and you may receive notifications, or last minute information on the event.
-
Publié le 27 mai 2019 par&nbspCinéma Studio 28
Cinéma Studio 28
10 rue Tholozé
75018 Paris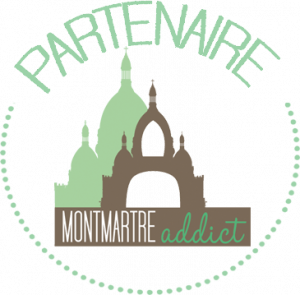 M° Abbesses ou Blanche
01 46 06 36 07
Ouvert aujourd'hui : 15:00 - 23:00

Cinéma Studio 28
10 rue Tholozé 75018, Paris
M° Abbesses ou Blanche