lost in frenchlation : une intime conviction
Le 01 mars 2019 de 18h00 à 23h00
Lost in Frenchlation présente le film d'Antoine Raimbault Une Intime Conviction en version originale sous titré en anglais.
☞ FILM: Une Intime Conviction directed by Antoine Raimbault (1h50min) with English subtitles.
☞ DATE & TIME: Friday March 1st – 🍷Drinks and snacks available from 8pm at the cinema bar; Screening at 9pm.
☞ CINEMA: Cinéma Studio 28, 10 Rue Tholozé, 75018, Paris
☞ TICKETS: €9 full price; €7.50 for students and all other concessions. 🎟Tickets available AT THE DOOR ONLY.
☞ EXTRAS: Optional Amelie movie themed walking tour through Montmartre at 6pm : https://www.weezevent.com/lost-in-frenchlation-x-cine-balade-present-montmartre-amelie-walking-tour
📽DETAILS:
Based on the trial everyone in France remembers, « Une Intime Conviction » is the true story of a man who may be wrongly accused of murder, and a woman who is willing to sacrifice everything to save him. This thrilling film is a must see for all lovers of drama. Lost in Frenchlation brings this film with English subtitles to Studio 28 on March 1st, with a special optional walking tour through Montmartre where you can learn about the history of Amelie and Parisian cinema up close.
🎥THE MOVIE:
As a juror at Jacques Viguier's trial, Nora is convinced that he did not kill his wife. This intuition quickly becomes an obsession. She persuades the most famous lawyer in the country to defend him. Together they start a compulsive fight to prove his innocence against all odds. That quest has a price they might not be ready to pay. – Plot
Built as a thriller, « Conviction » distills an exciting reflection on the functioning of French justice. – Le Parisien
•THE PLAN:
The screening will take place at cinéma Studio 28 (the oldest cinema in Paris!), located in the beautiful area of Montmartre. We'll be hosting cocktail hour with snacks (home-made mulled wine €4.00, or €6.00 with a packet of popcorn) at 8pm. At 9pm, the screening begins! Tickets available at the door only – please arrive early to avoid disappointment.
•☆OPTIONAL MONTMARTRE AMELIE WALKING TOUR☆
Lost in Frenchlation and Ciné-Balade have teamed up to bring you a walk through cinema history in Montmartre, from Saint-Vincent Street to the Basilica of the Sacred Heart. You will discover one of the most filmed districts of Paris where each director drew on the story of the hill and its artists. Amelie from Montmartre will be our common thread with other famous French or American movies as An American in Paris, A Monster in Paris, Woody Allen's films… The walk starts at 6pm and lasts for approximately 2 hours. ☞ LIMITED TICKETS: https://www.weezevent.com/lost-in-frenchlation-x-cine-balade-present-montmartre-amelie-walking-tour
Click HERE to see the Facebook event and let us know if you can make it! This will also enable us to provide you with any updates closer to the date.
Don't miss this intense and passionate true story about a woman's frantic crusade for the truth coming to Studio 28 on March 1st!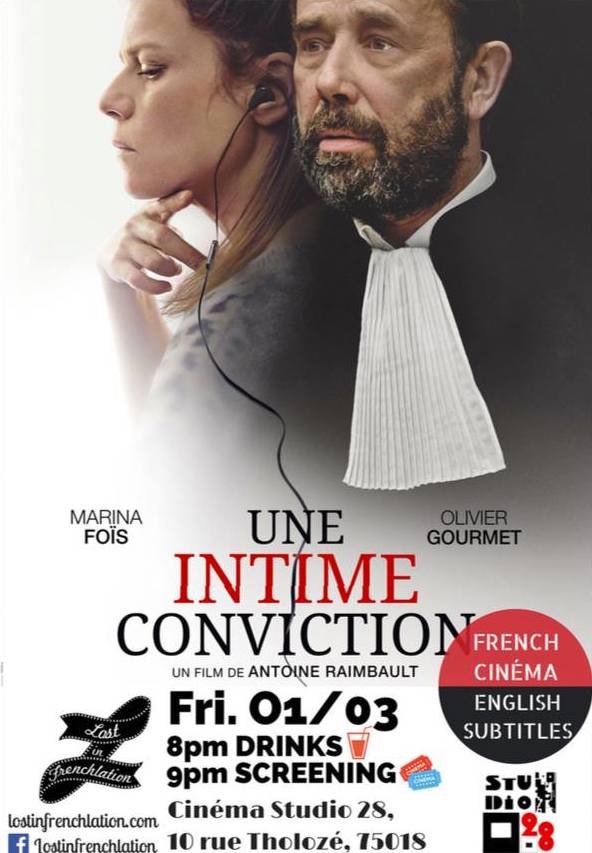 -
Publié le 25 février 2019 par&nbspCinéma Studio 28
Cinéma Studio 28
10 rue Tholozé
75018 Paris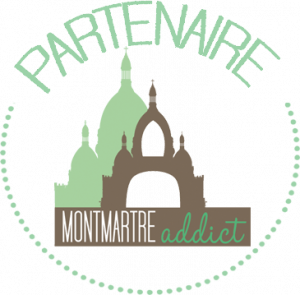 M° Abbesses ou Blanche
01 46 06 36 07
Ouvert aujourd'hui : 15:00 - 23:00

Cinéma Studio 28
10 rue Tholozé 75018, Paris
M° Abbesses ou Blanche