Lost in Frenchlation : Vivre sa vie
Le 07 février 2020 à partir de 20h00
En hommage à Anna Karina, Lost in Frenchlation présente Vivre Sa Vie, un film de Jean-Luc Godard, en version française sous titré en anglais.
☞ FILM: 'Vivre sa Vie' (« My Life to Live ») directed by Jean-Luc Godard (84 mins)
☞ DATE & TIME: 7th of February🍷Drinks and snacks available from 8pm at the cinema bar included home-made mulled wine; screening at 9PM
☞ CINEMA: Cinéma Studio 28, 10 Rue Tholozé, 75018, Paris
☞ TICKETS: €9 full price; €7.50 for students and all other concessions. 🎟Tickets available AT THE DOOR ONLY.
☞ EXTRAS: Optional Amelie-themed walking tour through Montmartre at 6pm – tickets available here: https://www.weezevent.com/lost-in-frenchlation-x-cine-balade-present-montmartre-amelie-walking-tour-11
🎦DETAILS:
Join us to our special screening in tribute to French new wave actress Anna Karina who recently passed away. VIVRE SA VIE was a turning point for Jean-Luc Godard and remains one of his most dynamic films, combining brilliant visual design with a tragic character study. The lovely Anna Karina, Godard's greatest muse, plays Nana, a young Parisian who aspires to be an actress but instead ends up a prostitute, her downward spiral depicted in a series of discrete tableaux of daydreams and dances.
🎥THE MOVIE:
Nana works in a record store but dreams of becoming a film actress. After separating from her boyfriend, she drifts into prostitution and takes up with Raoul, a pimp, who teaches her the tricks of the trade. In time she falls in love with a young artist and attempts to break away, but Raoul is not about to let one of his most lucrative commodities slip out of his hands… – Plot
This is Godard at his most playful, and "Vivre Sa Vie" is by turns low-brow, high-brow, action-packed and dialogue driven. It's a masterpiece of inventiveness that's as radically mind-blowing today as it was four decades ago. – BBC
Watch the trailer here: https://www.youtube.com/watch?v=ZAZGR5O33jw
THE PLAN:
The screening will take place at Cinéma Studio 28, the oldest in Paris, located in the beautiful and historic neighborhood of Montmartre. We'll be hosting cocktail hour (including mulled wine) at 8pm. At 9pm, the screening begins! Tickets available at the door only – please arrive early to avoid disappointment.
•☆OPTIONAL MONTMARTRE AMELIE WALKING TOUR☆
Lost in Frenchlation and Ciné-Balade have teamed up to bring you a walk through cinema history in Montmartre, from Saint-Vincent Street to the Basilica of the Sacred Heart. You will discover one of the most filmed districts of Paris where each director drew on the story of the hill and its artists. Amelie from Montmartre will be our common thread with other famous French or American movies as An American in Paris, A Monster in Paris, Woody Allen's films… The walk starts at 6pm and lasts for approximately 2 hours. ☞ LIMITED TICKETS:
https://www.weezevent.com/lost-in-frenchlation-x-cine-balade-present-montmartre-amelie-walking-tour-11
Featuring some of Karina and Godard's most iconic moments, "Vivre sa vie" is a landmark of the French New Wave that still surprises at every turn.
2 places offertes pour les membres du Club Montmartre Addict (sur tirage au sort)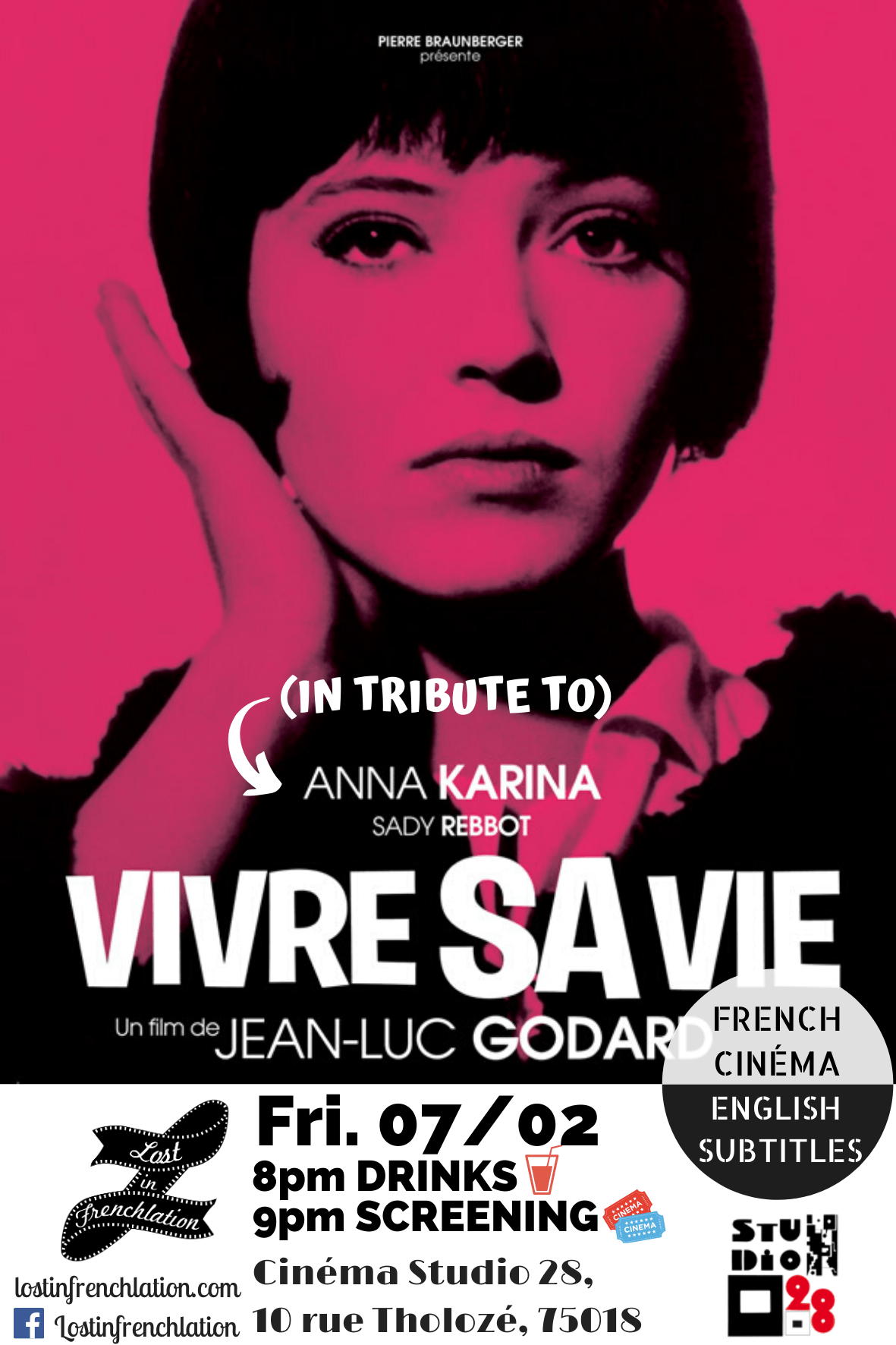 -
Publié le 28 janvier 2020 par&nbspCinéma Studio 28
Cinéma Studio 28
10 rue Tholozé
75018 Paris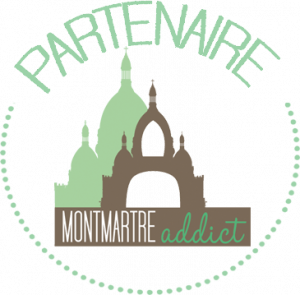 M° Abbesses ou Blanche
01 46 06 36 07
Ouvert aujourd'hui : 15:00 - 23:00

Cinéma Studio 28
10 rue Tholozé 75018, Paris
M° Abbesses ou Blanche